Windows 7 inbuilt
Home Group
features are used to share files and printers from another windows 7 computers in network modes (wireless or Ethernet). But sometimes if you like to make disable homegroup feature from network modes then how it is possible ?
Disable Homegroup Feature in Windows 7
First method:-
Open computer explorer window by Windows Key + E shortcut in combination, right click on the homegroup button in left tab panel.
Click change homegroup settings.
Now open homegroup window and Click leave the homegroup from bottom side.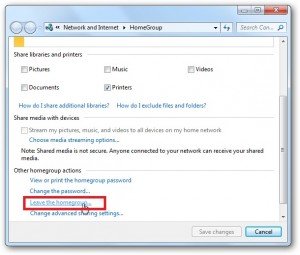 New window (Leave the Homegroup) is showing. It ask to confirm you are like to disable homegroup at this time really.
Click on Leave the homegroup tab.
Second method:-
Remove Homegroup from the Navigation pane.
Right click on computer icon and select Manage option in drop down menu.
In Computer management window and double click on services option.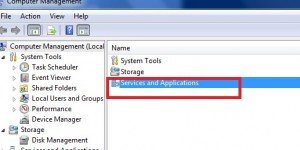 Then it is showing lists of services menu here.
you have to find Home Group Listener menu from this lists.
Right click on Homegroup listener and select its properties.
Here you have to choose disabled option in start up tab.
click on Stop button.
Finally Click on apply and OK button one by one.
from windows 7 , Home group feature will be disabled forever.